How to buy the original screen replacement for your laptop?
Recently my laptop screen suddenly decided to not work, so I decided to show him who's the boss and started to look for laptop screen replacements. And there are a lot of things to learn here before you try and get to order the screen replacement.
When I started to look for a screen replacement for my laptop I was startled by the number of options and different price gaps between the same products and was so confused on which one to buy. I have to dig deep into the world of screens to actually order one which is perfect and is compatible with my device.
So here is what I learnt about screens.
Laptops these days Majorly use LCD or WLED backlight systems. These displays can further be divided into two variations based on the technology they use to display the picture – TN and IPS. TN which is called as Twisted-Nematic and IPS is called as In-plane switching. you don't have to worry about these technical stuff, let me explain them in a simple manner.
Most of the older laptops before 2017 majorly used TN displays. These TN displays are the one's with bad viewing angle. Well, you know when you can only see the laptop screen clearly at a certain angle- that is certainly a TN display you are looking at!
where IPS displays are the ones with good colour reproduction capability and has good viewing angles like your mobile phone screen. Now a days a lot of mobile phones uses Amoled Screen but that's a topic for another day.
Well as now you know which type of display you have on your laptop by now. let's know what is the model number of your laptop screen. to know that, you have to dissemble the screen lid of your laptop to get the display out of the casing. You can do it using a pry tool or an old loyalty card or a thin sheet of plastic.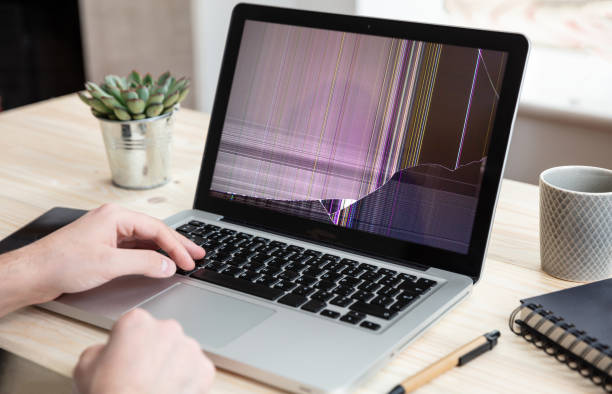 Then unscrew the screen if it is attached to the casing and carefully disconnect the ribbon cable from the back of the display. After totally removing the display from the casing you can find the model number and the manufacturer information on the back side corner.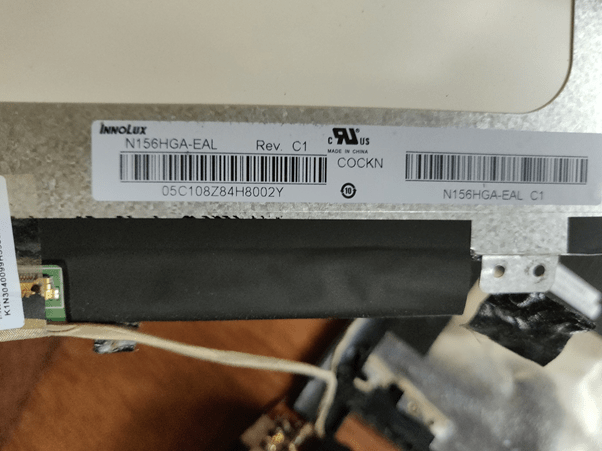 This is my laptop display which is a TN panel from Innolex.  It's a 15.6-inch TN display with a 30-pin video connector.  A quick search of the model number on google will give you the list of websites you can buy the display from.
be careful before you are ordering your display, make sure the size, resolution and pin type of the display matches with your current display and also checkout if it has mounting brackets on the same side as your old display.
The last thing to make sure is you are ordering a good grade display. There are a lot of second grade displays in the market which I don't recommend buying. These Grade B displays have issues like backlight problems, light leaking from the edges and sometimes a white line in the screen.
the best thing to do is avoid ordering these types of displays. Always go for grade A and Grade A+ displays.
Some of the good websites for laptop screen replacements (if you are in India)
websites that ship Worldwide:
Thanks for reading this far. hope this helps you find your replacement screen. if you have any questions regarding this.
please leave a comment and I will be more than happy to help you.